Is PM&R the Same as Pain Management?
Specialists in physical medicine and rehabilitation — also called PM&R or simply PMR — is much more than just pain relief doctors. The main objective of this approach to treatment and prevention is similar to that of a pain management doctor. But at the Medex Diagnostic and Treatment Center in Queens, NY, your doctors are medical professionals who are trained in not only pain management but also in therapeutic rehabilitation and preventive physical medicine as well.
That's a significant difference. A PMR doctor is licensed to prescribe pain medicine, but in general exhausts all other efforts to provide alternative treatment options before resorting to pain medication. Some of these alternatives include:
The field of physical medicine and rehabilitation also differs from traditional pain management in another way. It not only tackles your physical issues, but it also focuses on addressing your cognitive, behavioral, and functional needs by providing therapeutic support and mental health treatment, as part of its practice.
Top PM&R Physical Medicine and Rehabilitation in Forest Hills, Queens, NY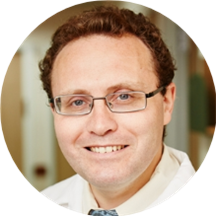 Alexander Gimpelevich, DOPain Management Doctor718.275.8900Forest Hills, NY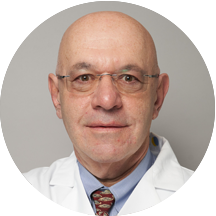 Alexander Rozenberg, MD, FAAPMRPain Management Doctor718.275.8900Forest Hills, NY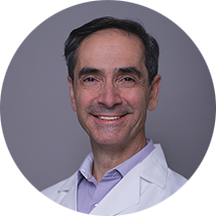 Nunzio Saulle, MDPain Management Doctor718.275.8900Forest Hills, NY


"Medex in Forest Hills, N.Y. has excellent service. The Dr.'s and Staff are very welcoming and accommodating to find your needs and scheduling. I would highly recommend anyone to come here." –

Jane
What's the Best Way to Prevent the Development of Chronic Pain?
One of the main causes of disability is chronic pain. Most people aren't offered preventive solutions. So they had no guidance as their pain got worse. Prevention of chronic pain development addresses the underlying causes of painful pre-existing medical conditions.
Your pain management doctors at the Medex Diagnostic and Treatment Center remain steadfastly focused on developing strategic personalized treatment plans that address the root causes of your pain. They develop treatment plans that eliminate many of the factors that lead to the need for physical medicine and rehabilitation services. Very often, overriding factors that lead to chronic pain include:
What Treatments Does PM&R Offer?
By focusing on eliminating aggravating factors that contribute to the cause or development of worsening painful conditions, PMR specialists can reduce or delay the need for medication-assisted treatment. Your compassionate team of medical providers work side-by-side with surgeons, psychiatrists, and other medical care professionals to provide you with the most up-to-date options available, such as:
A variety of medical procedures are available today to treat most chronic pain issues. At the Medex Diagnostic and Treatment Center, your doctors thoroughly consider your individual symptoms before designing the right treatment plan to fit your needs. They offer state-of-the-art alternative solutions for pain treatment, such as:
When Should I Seek Professional Pain Relief?
Millions of people unnecessarily live with continuous, aching and sometimes debilitating pain. Many times, chronic pain is so severe that you find it impossible to relax or get adequate amounts of rest. When the existence of pain becomes so unbearable that your quality of life begins to decline, it's time to seek pain management in Queens from a doctor who specializes in treating chronic pain disorders.
A PMR pain relief doctor is clearly your best treatment option. Before recommending treatment, physical medicine and rehabilitation doctors first identify the condition that's associated with your pain. It may be due to any number of conditions, such as:
What Else Do I Need to Know about PM&R?
It's necessary to be thoroughly evaluated before beginning any PMR recovery therapies. Because the use of prescription medication has become such a widespread epidemic, it's common for reputable doctors to ask for a urine drug test to detect the presence or absence of prescription medication or other substances.
Chronic pain progressively limits your ability to work, exercise and remain functionally productive. Don't let chronic pain hold you back any longer. You're safe with a specialist trained and experienced in physical medicine and rehabilitation, as well as pain management. In Queens, find that pain relief doctor at the Medex Diagnostic and Treatment Center. Contact the clinic today for an appointment.