According to the Centers for Disease Control and Prevention (CDC), you can avoid about 80 percent of cardiovascular problems with regular checkups and a healthy lifestyle. While many lifestyle choices today have been ingrained for generations, you make more conscious decisions when armed with the facts. Don't be one of the nearly half of all Americans who have at least one risk factor for developing heart disease.
The CDC ranks heart disease as the leading cause of death among all ethnicities and genders. In fact, a heart attack happens somewhere in the U.S. about every 40 seconds. Yet most heart disease is preventable.
Cardiologists In Queens, NY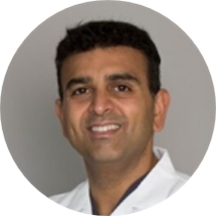 Aditya Mangla, DO, FSCAICardiologist718.275.8900Forest Hills, NY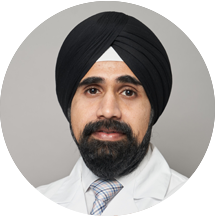 Gagandeep Singh, MD, FACP, FACCCardiologist718.275.8900Forest Hills, NY


"Medex in Forest Hills, N.Y. has excellent service. The Dr.'s and Staff are very welcoming and accommodating to find your needs and scheduling. I would highly recommend anyone to come here." –

Jane
Limit Heart Disease Risks
A supportive medical network can prevent heart disease and stroke. At the Medex Diagnostic and Treatment Center in Queens, NY, you get that support to help you reach your health goals in a comfortable atmosphere. Reducing your risks for heart disease is an empowering process, especially once you begin seeing results.
Leading the list of prevalent risk factors for developing cardiovascular disease is smoking, high blood pressure and high cholesterol, followed by:
But you may have a heart problem that can't be addressed with lifestyle changes. For a genetic deformity in your heart from birth or a family history of cardiovascular problems that show up later in life, seek treatment from the best cardiologists in Queens.
What Is a Cardiologist?
A cardiologist is a medical doctor who's received extensive training in all things related to your blood vessels and heart: your cardiovascular system. Cardiologists develop special skills and gain specific knowledge that make them more qualified to diagnose, treat and prevent heart disease.