What Does a Family Practice Physician Do?
Family practice physicians have a broad skill set that enables them to provide care for a wide range of conditions in both children and adults. While internal medicine doctors are specially trained in the care of adults, family practice doctors focus on health maintenance and disease prevention for all members of your family. Some of your family doctor's duties include:
Your family practice physician at the Medex Diagnostic and Treatment Center in Queens, New York is available to answer any and all health-related questions or concerns. This doctor is the first to consult when new symptoms start, such as:
Fatigue
Headaches
Abdominal pain
And when needed, your family practice doctor at Medex can refer you to in-house specialists in fields such as:
Top Family Doctors In Forest Hills, Queens, NY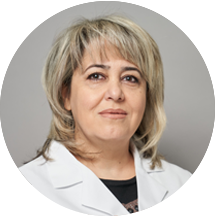 Irina Kimyagarova, DOFamily Physician718.275.8900Forest Hills, NY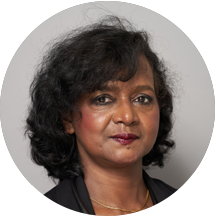 Shahanaz Begum, MDFamily Physician718.275.8900Forest Hills, NY


"Medex in Forest Hills, N.Y. has excellent service. The Dr.'s and Staff are very welcoming and accommodating to find your needs and scheduling. I would highly recommend anyone to come here." –

Jane
How Can a Family Practice Doctor Help with Weight Problems?
Preventive healthcare from your family practice physician includes guidance to help with weight problems, whether you're overweight or underweight. At least one in three adults struggles with obesity or being overweight, and as many as one in six children and adolescents are overweight. Many health conditions are caused or worsened by not maintaining an ideal weight. Ways your family practice doctor helps all your family members include:
Evaluating causes of weight problems not related to lifestyle choices, which may include side effects of medications or hormone imbalances
Determining if there's an eating disorder present
Offering education or resources on nutrition and healthy food choices for your particular tastes and lifestyle
Providing counseling on exercise choices or referring you to a physical therapist for modified exercise plans targeted to your abilities
Encouraging good lifestyle habits and monitoring progress
Your doctor can help you set realistic goals. Small changes may make a big difference. If you're overweight, losing just 10 percent of your body weight brings enormous health benefits. If you're underweight, your doctor guides you in planning a diet that's nutrient dense with sufficient calories.
Why Choose a Family Practice Physician for Your Healthcare Needs?
When you entrust your healthcare to a family practice physician, you can enjoy the peace of mind knowing you can go to one source for all your family's health and medical needs. The benefits of choosing a family practice physician include:
The doctor is familiar with all members of the family and is well-trained in communicating with people of all ages. Family history plays an integral role in healthcare prevention and management. And your lifestyle says a lot about the health of all family members.
Going to one doctor is convenient when you want to combine appointments to save time.
You build an ongoing relationship with your doctor, who cares for your physical, mental and emotional health throughout your lifetime.
Counseling on lifestyle changes your whole family can incorporate helps prevent health issues before they develop.
A family practice doctor is trained to handle whatever comes up, including emergency medical care, basic testing such as X-rays and minor surgical procedures such as removal of a cyst. By trusting your care to the same doctor on a long-term basis, your doctor gets to know you well. This makes it more likely that subtle changes in your health are recognized earlier and accurately diagnosed.
Where Are the Best Family Practice Doctors in Queens?
The best choice for overall medical care, including family practice, in Queens, NY is available at the Medex Diagnostic and Treatment Center. You can count on the highly trained staff to provide compassionate, state-of-the art care. They focus on any immediate healthcare concerns and always remain dedicated to providing preventive long-term care.
Your whole family benefits from the expertise of the family practice doctors at Medex. They're part of a multi-specialty team, and they can coordinate care with specialists in many other fields when needed. Give them a call today to get started.