The biggest organ in your body is your skin. And since it's the most visible organ of your body as well, it needs a lot of attention to keep you looking and feeling your best. Skin serves many purposes that we often take for granted, such as:
Responding to temperature changes
Protecting you from harmful ultraviolet rays of the sun
Acting as a shock absorber for your delicate inner organs
Protecting less durable inner organs from constant wear and tear
Absorbing topical medications
Excreting harmful substances
Serving as a receptor for outside stimuli
Communicating disorders, injuries and illnesses
Storing water
With so many important functions, it's no wonder that your skin weathers so much abuse. But that's what it's made to do — to serve as your first line of defense. Skin is durable, flexible and renewable. But for it to do all it's designed to do, it needs constant care and attention. Your dermatologist at the Medex Diagnostic and Treatment Center in Queens, NY plays an integral role in that care.
Top Dermatologists in Forest Hills, Queens, NY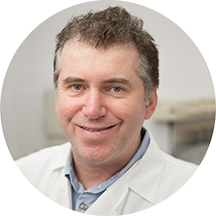 Dmitry Khasak, MDDermatologist718.275.8900Forest Hills, NY

"Medex in Forest Hills, N.Y. has excellent service. The Dr.'s and Staff are very welcoming and accommodating to find your needs and scheduling. I would highly recommend anyone to come here." –

Jane
How to Prevent Skin Problems
You visit your primary care doctor for yearly physicals, your gynecologist for annual exams and your ophthalmologist to get your eyes checked regularly. The same vigilance is recommended for your skin. Once a year, visit your dermatologist for a skin check.
This routine exam typically consists of a visual inspection, during which your dermatologist looks for unusual discolorations, bumps or skin changes. This is the time to ask questions about any concerns you have or to point out irregularities you've noticed. At the same time, you also receive important guidance about how to take care of your skin in a manner that suits your lifestyle. Tips include:
Drinking at least eight glasses of water every day
Wearing SPF 30 sunscreen and re-applying it often when you sweat
Cleaning your skin thoroughly twice a day, especially those parts that are exposed to makeup, dirt and the environment
Eating a balanced diet
Applying moisturizer daily
Early Detection to Prevent Serious Consequences