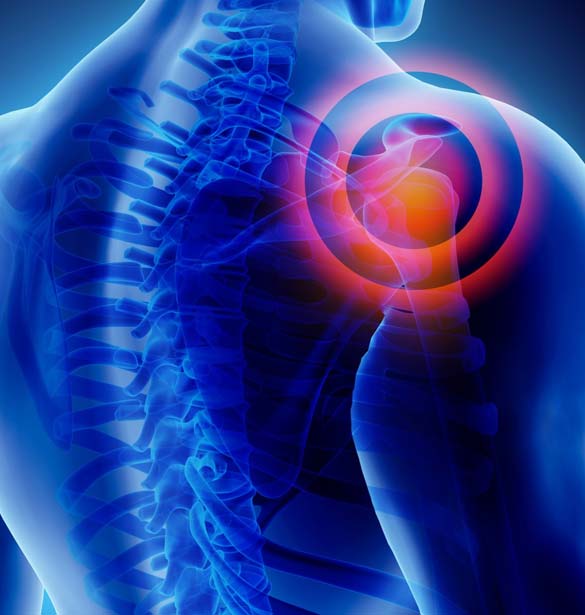 You don't have to suffer from back pain, sports injuries, or any other musculoskeletal concerns when you have access to some of the best orthopedic specialists in the New York City area. Orthopedics is one of the many specialties available at the Medex Diagnostic and Treatment Center in Queens. These expert doctors help you prevent crippling bone and joint disorders while treating every aspect of orthopedic pain and recovery in a state-of-the-art facility. Call today for an evaluation.
Note: Queens orthopedic surgery doctors at Medex located in Forest Hills, Queens, NY, are accepting all major insurances including Medicare, Medicaid, HIP, Emblemhealth, GHI, MetroPlus, Fidelis and are among the best surgeons in the region.
The health of your muscles, ligaments, tendons, bones, cartilage, joints, and spine fall under the care of orthopedic specialists. This area of medicine includes prevention, correction, and recovery of those parts of your body that let you move, twist, jump and walk.
Musculoskeletal pain can strike anyone at any time. It's the most common reason that people visit the doctor. Children, teens, young adults and seniors all benefit from having access to the best orthopedic specialists in a facility with the latest technology. Disease and injuries to the musculoskeletal system include those that affect the joints, bones and muscles in your:
Shoulders
Elbows
Hands
Neck
Back
Hips
Knees
Ankles
Feet
Top Surgeons in Forest Hills, Queens, NY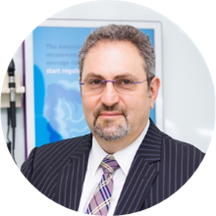 Victor Katz, MDOrthopedic Surgeon718.275.8900Forest Hills, NY

"Medex in Forest Hills, N.Y. has excellent service. The Dr.'s and Staff are very welcoming and accommodating to find your needs and scheduling. I would highly recommend anyone to come here." –

Jane
111-29 Queens Blvd
Forest Hills, NY 11375
Phone: (718) 275-8900
How Do You Prevent Orthopedic Injuries?
By knowing the risks of injury or disease to your bones, spine and joints, you can prevent many orthopedic issues. At the Medex Diagnostic and Treatment Center in Queens, NY, prevention is the primary focus. A team of experts provides you with medical guidance to improve your quality of life.
To avoid the pain of bone and joint disorders or stop an already existing condition from worsening, follow your doctor's recommendations, such as:
Maintain a healthy weight through exercise and a balanced diet
Strengthen the muscles that surround your joints, especially those that are weight-bearing
Avoid smoking and excessive alcohol consumption
Take breaks from repetitive movements
Ensure you have an ergonomic workplace
Learn the proper form for your activities

Early intervention factors into the kind of treatment you need to address your pain. When you stay on top of your health by maintaining regular checkups and seeking treatment at the onset of bone, back or joint problems, you have the best chance of a long, pain-free life.

Signs You May Need Orthopedic Intervention
Typically, you know something's wrong when pain strikes. You may feel lingering discomfort in your knees while running, a shooting pain in your elbow while playing tennis, a persistent ache in your back after lifting something or finger stiffness after an hour at the keyboard. Your body tells you when it needs medical attention.
The most common symptoms associated with spinal, bone and joint injuries and disease include:
Inflammation in a joint
Joint stiffness
Tenderness around a joint
Redness and heat in an area
Worse pain when you touch it
Muscle spasms
Pain that radiates up or down your limbs
Dull low back pain
Orthopedic Conditions Treated at Medex
An initial diagnosis may come from your primary care doctor. Imaging tests like x-rays confirm whether you have an acute condition that requires immediate intervention, a developing problem that needs corrective action or a chronic condition that you need to fight. You may be referred to an in-house orthopedic specialist.
The Medex Diagnostic and Treatment Center is a multi-disciplinary practice. No matter what type of doctor you need, you can find one within the same facility. Orthopedic physicians treat common conditions such as:
Sports injuries
Arm and elbow injuries
Pinched nerves
Foot and ankle injuries
Broken shoulders and collar bones
Achilles tendon ruptures
Hand and wrist injuries
Golfer's elbow
Knee meniscus disorders
Lower back pain
Neck pain
The First Line of Treatment
Your treatment always begins with the least invasive procedures. This may involve pain management techniques and the same lifestyle changes you make to avoid orthopedic disorders. Resting more, taking more breaks while you work and setting up an ergonomic workspace all reduce your pain.
Physical therapy, also available at Medex, may be the surest way to avoid invasive treatments. Your physical therapist and your orthopedist devise an exercise and treatment plan to address your pain and speed your recovery. You'll receive detailed instructions for continuing the therapeutic exercises at home.
When You Need More Treatment
Sometimes, your doctor needs to take additional steps to treat your condition. When making changes in how you work and play have little effect on your pain, you need a more interventional response. When your condition becomes chronic or an injury immobilizes you, you need minimally invasive or more extensive procedures.
Your Medex doctors provide you with the best care. Some of the procedures used to treat orthopedic disorders include:
Hip replacement
Spine surgery
Shoulder arthroscopy
Meniscectomy
Knee gel injections
Ankle replacement
Once you've healed, you can return to your favorite activities. Take advantage of the orthopedists in Queens. Restoring pain-free mobility is the goal at the Medex Diagnostic and Treatment Center. Whether you change your habits or replace a damaged joint, successful treatments change your life. Contact the orthopedic expects today for an evaluation.