Foot freedom means more than just wearing sandals all year round. It means having the freedom to use your feet freely for the mobility you rely on every day. Your podiatrist is the front-line expert on feet and all the various complications that arise in your lower limbs making contact with the ground. At the Medex Diagnostic and Treatment Center, a multi-specialty practice in Queens, NY, your podiatrist focuses on prevention. Keeping your feet healthy is tantamount to foot freedom and mobility. And when you do need treatment, your Medex podiatrist rides in like the cavalry. Call today for an appointment.
Note: Queens podiatry doctors at Medex located in Forest Hills, Queens, NY, are accepting all major insurances including Medicare, Medicaid, HIP, Emblemhealth, GHI, MetroPlus, Fidelis. Our top-rated foot doctors providing a full range of medical procedures and are among the best podiatrists in the region.
Your feet take a lot of abuse, so you need to ensure they remain healthy to keep you pain-free and mobile. Feet serve as shock absorbers, points of propulsion and stabilizers whenever you move. With 36 joints, 26 bones, and over 100 ligaments, muscles and tendons, your feet risk something going wrong every time you take a step.
Add to those numbers to the other bones, muscles, ligaments and tendons in your ankles and lower legs, and you have the perfect storm for creating uncomfortable and painful conditions. Your podiatrist at the Medex Diagnostic and Treatment Center in Queens, NY focuses on prevention to keep your lower extremities functioning at their best. Podiatry provides state-of-the-art foot and ankle care, along with practical tips and techniques for keeping your ankles and feet healthy.
The Healthy Foot Doctor
Your Medex doctor is experienced and trained in all matters of the feet and ankles. Your podiatrist teaches you the best ways to protect and preserve your feet to enhance your quality of life and increase your longevity. Over time, healthy lifestyle choices ensure that your feet stay strong enough to prevent future conditions that may impair your mobility.
Your podiatrist offers some of the most effective steps available to prevent both serious and mildly uncomfortable foot and ankle medical conditions, including:
Ensuring that you always wear appropriate shoes. Poorly fitting, inappropriate footwear is perhaps the number one cause of non-genetic foot disorders. Wear shoes that effectively support and protect your feet.
Paying attention to your posture and form. Notice where you walk, how you stand and what techniques you employ when playing sports. Injuries to your feet and ankles usually happen when you aren't aware of obstacles and surfaces that pose a danger. Improper foot and body biomechanics when running, exercising and playing sports contribute to foot problems.
Warming up your feet, ankles and lower legs. No matter what activities you're going to engage in, stretch before you participate. Even walking in your house can be dangerous to stiff muscles and tendons that have been resting overnight. Even professional athletes pay more attention to their calves and thighs when stretching than to the all-important structures of the feet.
Giving your feet and ankles a rest. Every now and then throughout the day, take a load off. All that weight and movement are hard on your feet. Elevating your lower extremities gives your circulatory system relief from the constant work of pushing blood flow back to your heart. The stress of standing on your feet all day can lead to a host of potential complications. Give them a break.
Taking time to perform effective, daily foot care. Clean and dry your feet thoroughly. Keep nails clipped properly. Exfoliating your heels. These habits go a long way toward maintaining healthy feet. And checking for early signs of potential problems gives you sufficient time to seek expert medical advice before the issue causes you major problems.
Top Podiatrists (Foot Doctors) In Queens NY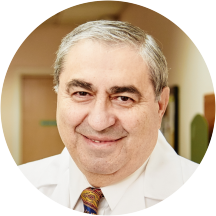 David Tetrokalashvili, DPMPodiatrist718.275.8900Forest Hills, NY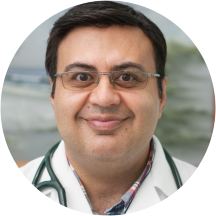 Afshin Ganjian, DPMPodiatrist718.275.8900Forest Hills, NY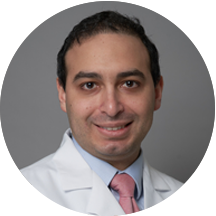 Ramy Elattal, DPMPodiatrist718.275.8900Forest Hills, NY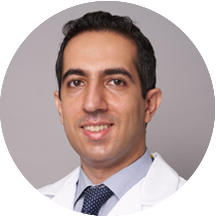 Edmond Ainehsazan, DPM, DABPMPodiatrist718.275.8900Forest Hills, NY


"Medex in Forest Hills, N.Y. has excellent service. The Dr.'s and Staff are very welcoming and accommodating to find your needs and scheduling. I would highly recommend anyone to come here." –

Jane
111-29 Queens Blvd
Forest Hills, NY 11375
Phone: (718) 275-8900
Common Foot and Ankle Conditions

Little can be done to prevent congenital deformities such as clubfoot or rigid flat feet. The most frequent causes of foot problems occur from overuse, improper mobility techniques and normal wear and tear. Seniors who don't pay close attention to daily foot care and athletes who ignore early warning signs are at the greatest risk of requiring the attention of a podiatrist.

Some of the most common foot and ankle conditions include:
Achilles tendonitis
Ankle sprains
Ball of foot pain
Bunions, corns and calluses
Foot fracture and Injuries
Toenail fungus
Gout
Hammer toes
Heel pain
Plantar fasciitis
Plantar warts
Swollen feet
Tarsal tunnel syndrome
Foot Treatments
Most procedures to correct foot and ankle conditions are non-invasive or minimally invasive. While you may be out of commission and unable to walk without assistance for a short time, recovery is generally smooth as long as you follow your Medex podiatrist's instructions.
Sometimes, treatment for foot problems requires the attention of another specialist for an underlying condition, such as tumors, arthritis, or diabetic feet. At the Medex Diagnostic and Treatment Center complex, you'll find specialists for nearly every medical field. While surgery is always the final resort, the most common procedures used to treat foot and ankle disorders include:
Bunion surgery
Corn removal surgery
Flat foot reconstruction surgery
Hammer toe surgery
Heel spur surgery
Laser toenail treatment and wart removal
Plantar fasciitis surgery
Early intervention gives you the best chance of a complete recovery. To discover if that pain in your ankle is something serious or not, contact your Queens podiatrist at the Medex Diagnostic and Treatment Center.